Wedding and Bridal Hairstyles at Amour Hair & Beauty in Salford, Manchester
At our Salford Hairdressers we understand the importance of looking and feeling a million dollars on your wedding day and our team of stylists pride themselves on being experts at creating wedding and bridal hair. We offer bridal hair and make-up packages in Manchester for your special day to ensure you look and feel beautiful, creating the look you want for your perfect day.
Book in for your consultation with one of our friendly team in our Manchester hair salon to discuss your bridal hair. Our specialist team are happy to travel to your choice of venue on your wedding day where you can relax and enjoy your wedding day hair experience.
Create a 'Mood Board' for Your Wedding & Bridal Hairstyle Ideas
To give your Amour hairstylists a better idea of how you would like to wear your hair on your wedding day, it's a good idea to create a mood board.
Stick all your favourite hair images and pictures from magazines, it's the perfect way to show us the style and look you want so that we can work with you to create the perfect hairstyle for your wedding day hair!
Whilst you are in the salon why not freshen up your hair colour with a glossing treatment or add some sun kissed highlights to brighten up your existing hair colour?
Long Wedding Hair Ideas at Amour Hair Salon, Manchester
Your wedding day will probably be the biggest day of your life, and when it comes to weddings every bride wants long hair as the options are endless. From cascading curls, a soft curly updo for a feminine bridal hairstyle, or poker straight hair, there are so many options for long wedding day hair.
Short Wedding Hair Ideas at Amour Hairdressers, Salford
Celebrate your big day in style with a short chic wedding hairstyle. Show your personality and accentuate your short wedding hairstyle with an exquisite hair accessory. There are a range of bridal hair accessories to suit everyone from flowers, sparkly tiaras and pretty headbands, to create the perfect short wedding day hairstyle.
Mid-length Wedding & Bridal Hair Ideas at Amour Hairdressing Salon, Manchester
Mid length hair can reach new heights with an elegant updo or a classic knot. Wear soft ringlets around your face while the rest of your hair is swept up into a beautiful twist. Talk to one of our friendly stylists for inspiration on medium length hairstyles. By ke eping up with regular hair maintenance appointments in the few months before your wedding, will help keep your hair in tip top condition.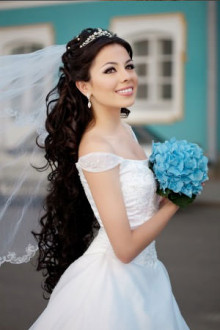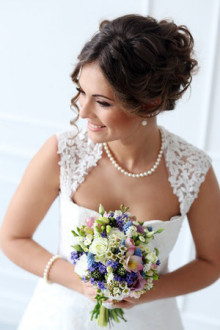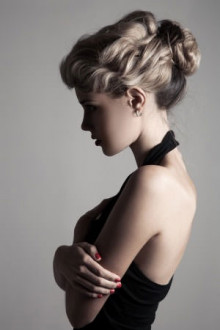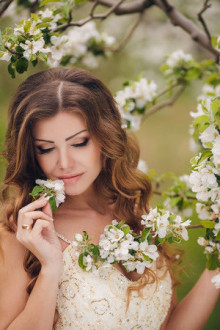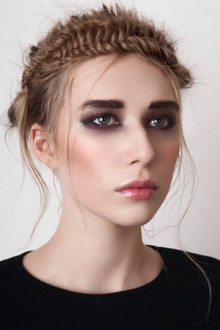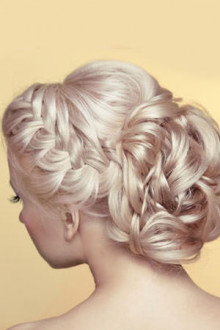 Hair Accessories for Brides at Top Hairdressers, Manchester
A pretty hair accessory can transform a simple hairstyle in to an elegant bridal look. There are a variety of wedding hair accessories to choose from including; the traditional veil, flowers, diamanté head bands and slides. There is a perfect hair accessory for every bridal hair style!
Bridal Hair & Makeup From Amour…
Every bride has faced the dilemma of how to wear her hair on her special day. If you are one of those brides, we have got the most gorgeous wedding day hairstyle ideas that will make you proud on your big day. From short chic hair to long curly locks, at Amour we can create the bridal hairstyle of your dreams – check out some of our recent Wedding Hair created by the team below.
Visit the Wedding & Bridal Hair Experts at Amour Hairdressers, Manchester
So if you are looking for the best hairdressers in Salford to create your dream wedding hair for you and your wedding party give our hairdressers in Salford a call on 0161 736 3300 or call in to 189 Langworthy Road, Salford.
Hair & Beauty Packages in Manchester at Amour Beauty Salon
At Amour Hair & Beauty, our team of skilled stylists and beauty therapists are here to ensure that you look and feel fabulous – whatever the special occasion may be! Check out the Wedding and Bridal Hair Services at our Salford Hairdressers, as well as some amazing Prom Packages!
Prom Queen
Want to look gorgeous for your prom night?
Your prom night is probably one of your most important nights and Amour Hair & Beauty can help to make it extra special.
Select from one of our exclusive prom packages below and just leave the rest to one of our stylists who, with their years of experience, will give you that amazing red carpet look .
£30.00 hairup/curled + full face mac make-up with lashes
£60.00 hairup/curled + full face mac make-up with lashes, spray tan and full set of acrylic nails
Visit The HairStyling Experts in Manchester at Amour Hairdressers in Salford
So if you are looking for the best hair salon in Salford to style your wedding or special occasion hair, give our hairdressers in Salford a call on 0161 736 3300. Or call in to 189 Langworthy Road, Salford, Manchester.
Areas We Cover
Salford
Manchester
---