The Ultimate Spring Hair Trend: Boho Waves
The "Boho Waves" Spring Hair Trend at Amour Hair & Beauty Salon in Salford
Citing hippie, rock & roll and Californian influences, the 'Boho Waves' hair trend allows us to channel our inner cool for the perfectly undone style. Made out of soft, flowing waves and nodding to the effortless cool of the 1970's – nothing quite says 'Spring has arrived' like this iconic look.
From festival chick to free-spirited hippie, Amour Hair & Beauty round up the hottest wavy looks to go for this season. We can recreate any of these beautiful looks at our hair salon in Salford – just give us a call on 0161 736 3300 to book your next appointment.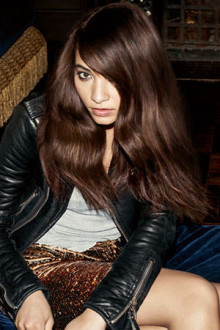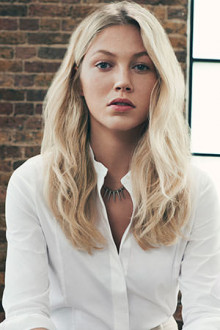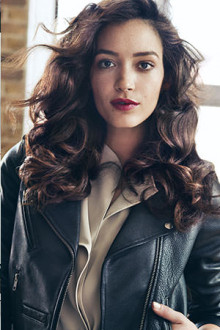 1970's Effortless, Sexy Waves
The effortless sexuality of the 60's and 70's rock & roll serve to inspire this sensual look. Subtle volume at the crown and a lot of texture combined with undone waves (to give that hint of edginess!) are just enough for this look to appear sexy, flirty and cool.
Hippie-Chic Curls
Inspired by the long, carefree hair worn by women during the mid-Sixties hippie movement, the "imperfect curl" is one of the hottest looks this Spring. Transform curls into relaxed, unravelled waves by brushing them through after styling.
Tousled Beachy Waves – The Ultimate Inspiration
Generally recognised as the hottest hairstyle for the summer is the ultimate beach babe look! If you want a super natural loose look, just let your hair dry naturally. Or for beachy waves, take sections of your hair, varying in size and wrap around your Cloud Nine Styling Tongs holding for around 3-5 seconds. Once the entire hair has been done, you can keep them tight or for boho glamour run your fingers through them, so they blend with each other.
Soft, Messy Festival Waves
During the late 1960's and early 1970's, infamous festivals such as Woodstock and Glastonbury saw women let their hair flow naturally into tousled messy waves, paired with the occasional loose plait. a look that sees the modern-day woman wearing the kind of cool, bit messy and sexy waves oozing with a laid-back festival feel.
Boho Braids & Plaits
Braids and plaits continue to be popular this spring, giving a demure and innocent look to any woman. Get creative with braids and plaits and be bang on trend this spring, from twisted braids, french braids and fishtail plaits, all braided styles will continue to be popular, the perfect style for those long festival days!