Luxury Wedding Day Beauty Treatments
Wedding day beauty treatments available at Amour hair & beauty in salon in Salford, Manchester
Relax and unwind in the run up to your big day and enjoy some pampering beauty treatments that will get you looking sensational on your wedding day.
The skilled beauty experts at our Salford beauty salon in Manchester will create your perfect wedding day look that will leave you feeling radiant and glowing.
Whether you're looking for a quick escape to get away from the pressures of organising a wedding or want a course of spray tans to get a healthy bronzed glow to complete your bridal look, our professional team of beauty experts will provide you with the best beauty services in Manchester.
Wedding day nail services
Are you looking for the best wedding nail services in Salford? At Amour we specialise in acrylic nail services that achieve the most natural looking nails to make your hands look elegant and beautiful.
There are many different NSI nail treatments, designs and stunning colours to choose from that will have you spoilt for choice!
False eyelashes & 3D brows
At Amour we are specialists in 3D false eyelashes and 3D high definition brows.
Our highly skilled beauticians will quickly and easily create perfect looking lashes that suit you to define your lash line and create perfect thicker, fuller looking beautiful lash for your wedding day.
Are your eyebrows sparse and over plucked? Do you want a fuller defined eyebrow to complete your bridal look?
Don't worry our trained 3D Brow specialists at Amour can transform your eyebrows into beautiful fuller looking arched brows giving greater definition and framing your face, giving beautiful results that will leave you brimming with confidence.
Luxury deep conditioning hair treatments
If you want to have healthy, shiny looking hair for your wedding day then regular hair conditioning treatments are a fantastic way to ensure you have sensational wedding day hair.
Repair dry, dull or damaged hair and make way for super shiny, glossy locks.
Did you know at Amour we specialise in wedding and bridal hair and can create stunning beautiful wedding day curls, modern up do's or vintage hairstyles for brides.
So why not pop in to our Salford hair & beauty salon and chat to a member of our professional hairdressing team.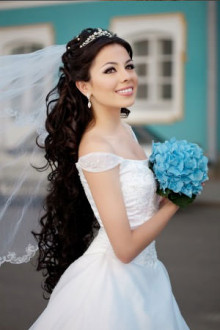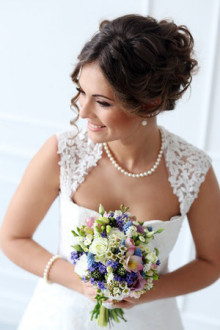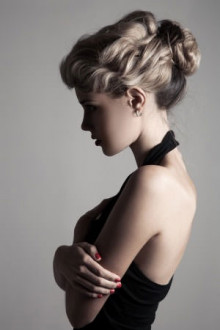 Professional tanning services at Amour beauty salon, Manchester
For a flattering beautiful, bronzed wedding look why not treat yourself to a spray tan to give you that perfect sun kissed tan?
Look and feel great on your wedding day without the harmful risks of sunbeds or sunbathing.
Our skilled team will tailor your service to create your perfect spray tan.
Areas We Cover
Salford
Manchester
Book your pampering wedding day treatments at Amour hair & beauty salon in Salford, Manchester
If you would like to book any luxury wedding day hair services or beauty treatments at our Salford hair & beauty salon then please call our friendly and helpful team on 0161 736 3300.
If you would like further advice or require a consultation, then pop in to Amour and chat with a member of our hair and beauty team.
Take a look at our offers page where we regularly have big discounted hair and beauty appointments including an incredible 25% OFF hair colouring services on Thursdays.